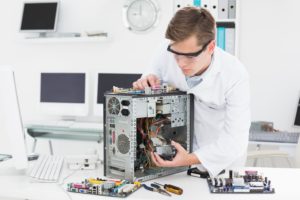 Affordable Computers stands by it's name!    No strings, no catch, just $99 flat rate labor
We do not fix tablets, phones, or macs (anymore)  This includes the MS Surface, Apple ipads, etc.
If your motherboard has died, it's $99 plus the motherboard.  If your hard drive failed, it's just $99 plus the price of a new hard drive.
Laptop screen cracked?  $129 to $159 includes parts and labor! – covers most laptops. Some laptop screens are more expensive, 2k, 4k, 144hz gaming screens, etc.  Never more than $99 plus part